Raise Your Game with Kevin Carroll
You'll focus on strengthening
CREATIVE CONFIDENCE
The future belongs to the curious… the ones who are not afraid to explore, dream and discover
STORYTELLING
Those who tell the stories, rule the world
PLAY
The master in the art of living is always working & playing
GRIT
Deal with the difficult and feel empowered and emboldened to face it
Why Raise Your Game Matters
By the time we enter the workplace, we have effectively relegated play to the weekends and vacations. But we don't have to live this way.
Delight and productivity can coexist, and it's possible to tap into the genius of youth so that the most engaging, entertaining,
and even educational aspects of play coexist with our work.
Join Kevin Carroll, expert in creativity and play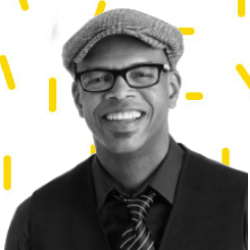 Kevin Carroll is a creative catalyst, performance coach, and instigator of inspiration. Kevin brings a playful curiosity, an avid intellect, a keen understanding of human nature, a lifelong love of competition and a "dash" of inspiration instigator to all of his creative endeavors.
Kevin consults and advises global brands including Disney, Nike, ESPN, Disney, Google, P&G, Mattel and the NBA and is the author of Rules of the Red Rubber Ball, What's Your Red Rubber Ball?!, The Red Rubber Ball at Work + A Kids Book About Belonging.
What you'll get from the experience…
Ability to improve your creative confidence for work and life
Clarity on how to leverage the best of storytelling
Perseverance and passion to achieve long term goals
Reintegrated play into your daily life
Increased workplace satisfaction
Improved employee retention and engagement
Ready to begin the journey?
$199
12 months' access to the Raise Your Game Experience
The experience is designed as a 3-month journey including over an hour of digital coaching content across 5 workouts